A brief history of the company…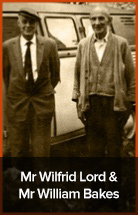 1922. Bill Bakes and Wilfrid Lord start a typesetting business supplying print metal to local printers in and around the Bradford area.
1928. Installation of a Linotype machine allows type to be produced much quicker a line at a time instead of individual letters.
1946. The company discovers a niche in Womens Institute cards and sets out to exploit the market. Leaflets are dispersed at the Womens Institute AGW at the Royal Albert Hall. Advertising a whole package of typesetting and printing (on Heidelberg hand fed platens). The company builds up a large portfolio printing over 1000 syllabus cards per year.
1948. Mr Bakes passed away.
1956. Acquisition of new premises on outskirts of Bradford, Witchfield Hill, Shelf, Nr Halifax.
1961. Mr Brian Woodhead joins the company and sees the way forward in print and introduces automated Heidelberg plattens.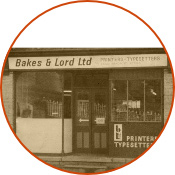 1962. Lithographic printing is introduced to the company – a Rotaprint Litho Press is soon followed by a small guillotine and folder.
1974. Mr Brian Woodhead is offered the position of Director.
1975. Mr David Woodhead joins the family company as a Compositor/Monotype operator.
1976. Mr Lord passed away.
1978. Mr Brian Woodhead becomes owner of Bakes & Lord Ltd.
1978. The company purchases a Heidelberg GTO46 SRA3 Single colour press.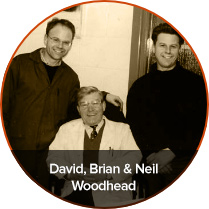 1980s. The period sees the company go from SRA3 printers to SRA2 with the purchase of a Heidelberg Kord 64.
1980. Mr Neil Woodhead joins the company as a printer after serving his apprenticeship at Percy Lund Humphries colour printers.
1990. The company outgrows it's premises and moves to its new present site in Beacon Road, Bradford. The new building offers 10,000 sq.ft and room to expand.
1993. The company gets its first 4 colour press a Heidelberg Speedmaster 72 B2 size.
1994. Film setting is introduced in-house.
1997. Muller Martini Stitch Trim and linked to continuous Pile MBO Plate Folders brings finishing in-house.
1998. Second Speedmaster introduced, this time 5 colour and coater with off- press controls.
1999. Hot Foil Dye stamping introduced.
2000. B2 cutting and creasing introduced to compliment In-House finishing and purchase of a 2nd Wholenburg Guillotine.
2001. The company realise the potential of Digital Print and invest in two xerox digital presses.
2003. Perfect Binding machine purchased.
2004. New Heidelberg Speedmaster 74, 5 colour and coater with auto plate feed installed.
2005. Introduction of CTP Direct to Plate imaging with the latest Screen Platerite 2055vi violet laser platesetter, in-line Glunz and Jensen processor and Trueflow RIP software.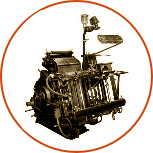 2006. Xerox digital presses are upgraded to Docucolour 250's.
2007. Bakes & Lord Ltd. acquire Bespoke Professional & Legal Printers, Smith Kellett Ltd of Halifax, resulting in both firms merging at Beacon Road, Bradford.
2008. Trueflow CTP server and software are given a major upgrade to enable the use of more advanced imaging options.
2010. Xerox DC250 digital presses are replaced with superior Xerox 700 machines.
2011. Introduction of Speedmaster 52 press with autoplate.
2013. The introduction of two Xerox J75 Colour Presses featuring EFI EX Servers and ES-2000 Spectrophotometers for superior digital colour management signifies a giant leap forward in digital print quality.
2014. Bakes & Lord Ltd is sold by the Woodhead family after 36 prosperous years. Outside investors  from Scotland complete the purchase and take control of the company on the 8th September 2014. New ownership brings policy changes to Bakes & Lord Ltd. The management implements a different financial structure to accounting and cashflow.
2015. Bakes & Lord Ltd suffers large financial loss in the first year under new ownership. On 11th December 2015 the decision is made to cease trading and all staff dismissed. Bakes & Lord Ltd enters administration.
2016. The closure of Bakes & Lord Ltd dismays the Woodhead family and Neil Woodhead takes the decision to come out of retirement.  A new printing firm named T&P Print Ltd is established by Neil Woodhead & David Crosswaite with the aim of filling the void left by the now closed Bakes & Lord Ltd. Neil Woodhead contacts redundant employees of Bakes & Lord Ltd to offer positions at the new firm, print machinery is purchased and production starts in January 2106.
2017. After a successful first year of trading, T&P Print decide to invest in another Heidelberg Speedmaster 74 to compliment the existing printing presses. The additional Heidelberg Speedmaster 74 adds significant production capabilities, enabling greater output of printed materials and faster turnaround times.
In addition to the new Speedmaster the decision is made to replace the Platerite 2055vi platesetter with a new Heidelberg Suprasetter 75. The move to thermal plates enables T&P Print to move onto Kodak Sonora develop on press plates, remove all chemicals from the plate making process and also improving print quality with the superior product.
2018. With the growing digital print market the decision is taken to upgrade the Xerox J75 presses. To improve print quality Xerox Versant 180 digital presses are installed.
2019. Increased workload leads to investment in print finishing equipment. A new Muller Martini along with a Wahli folder are purchased and installed. The investment speeds print finishing as well as improving quality.