Our highly trained and dedicated staff are more than happy to help and will guide you through each process. We can accept artwork in a wide variety of formats and offer advice to enable you to make the best choices for your requirements. If you need a design supplying, our Design Team can create bespoke artwork tailored to your needs.
When we think of modern day reprographics design, it is easy to forget how much the industry has changed in such a short space of time. Whereas in years gone by, the process would have involved anything from paste-ups and mechanical tints to darkrooms and bromide prints, it is a much more streamlined practice nowadays.
Digital technology has well and truly revolutionised reprographics design, and continues to evolve at such a rate it is often difficult to keep abreast of the latest developments. Fortunately, here at T&P Print Ltd, our team keep a close eye on industry trends and when it comes to reprographics design we are always one step ahead of our competitors.
The most important phase of the printing process in now undoubtedly in the prepress department, and here at T&P Print Ltd we have invested a lot of time and effort into ensuring ours is consistently maintained to the highest of standards. Whether it is the providing of PDFs or simply artwork-ready documents created from a wide range of desk top applications, we excel in quality from the outset.
Bespoke Reproduction Graphics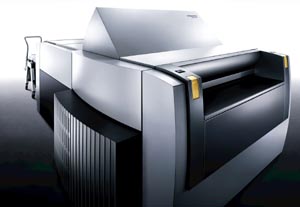 You may already have artwork for a project, or maybe need a helping hand designing something special and unique?
Here at T&P Print Ltd, our bespoke reproduction graphics can be tailored to your every requirement. In terms of the graphic design that is available on the market today, there are few companies who can match us in terms of comprehensive services – something that is amplified by our extremely personable relationship that we have with our customers. Whatever the requirements, T & P Print can deliver artwork to fulfil any design brief.
Whatever the issue, our team will work in close contact with you to ensure a suitable resolution is arrived at. Our priority is to ensure your bespoke reproduction graphics requests are met to the highest standards, this is something of which we are extremely proud.
High-Quality Reprographics Services
Thanks to our commitment to quality and service, we have successfully been able to grow our client base at a steady rate over the years. Much of this is born out of turning one-time customers into lifelong clients, and our approval rating is something that continues to grow by the day.
For more information on the bespoke reproduction graphics services we offer, or simply for more information on reprographics design as a concept and what it can offer your company or organisation, do not hesitate to contact one of our team today.